Volunteer Program - Rammed Earth Workshop
ABARI's first rammed earth workshop was a success! The 10-day teaching was held in Bhattedanda, Dhulikhel – a village 2 hours east of Kathmandu. On the way, we were able to stop in the ancient city of Bhaktapur to see the town square, Bhaktapur Museum and try some of the city's famous king's curd!
During the first three days of the workshop, we stayed at Abari's Learning Center. Due to the Leaning Centre still being under construction, it acted as a good model for our volunteers to see first-hand the technique of using natural, earthquake resilient materials for construction purposes.
Francesc Massó , Graduated in Architectural Technologist , Specialized in Sustainable Earthen Architecture for University of Girona, A collaborator of ABARI, Coordinator of Recop Nepal led the rammed earth classes. Volunteers spent equal parts in the field collecting and testing soils, constructing rammed earth samples, and 'in the classroom' learning about rammed earth properties. Since rammed earth can vary widely by region, volunteers learned the basic principles for testing soils no matter what country they are in.
At the end of the theoretical session, the volunteers were ready to ram! Abari is currently constructing a rammed-earth and bamboo house for a single mother, Sanu Maya Tamang, who faced a lot of hardship post the earthquakes earlier this year. The volunteers were able to work along-side the skilled workers. Since so much of the work is about skill that is acquired with time, it was really beneficial to see the pros doing it. By the third day (and after many blisters) the volunteers were somewhat pros as well! Also, to see a construction site with NO POWER TOOLS is unique. Everything is built by hand!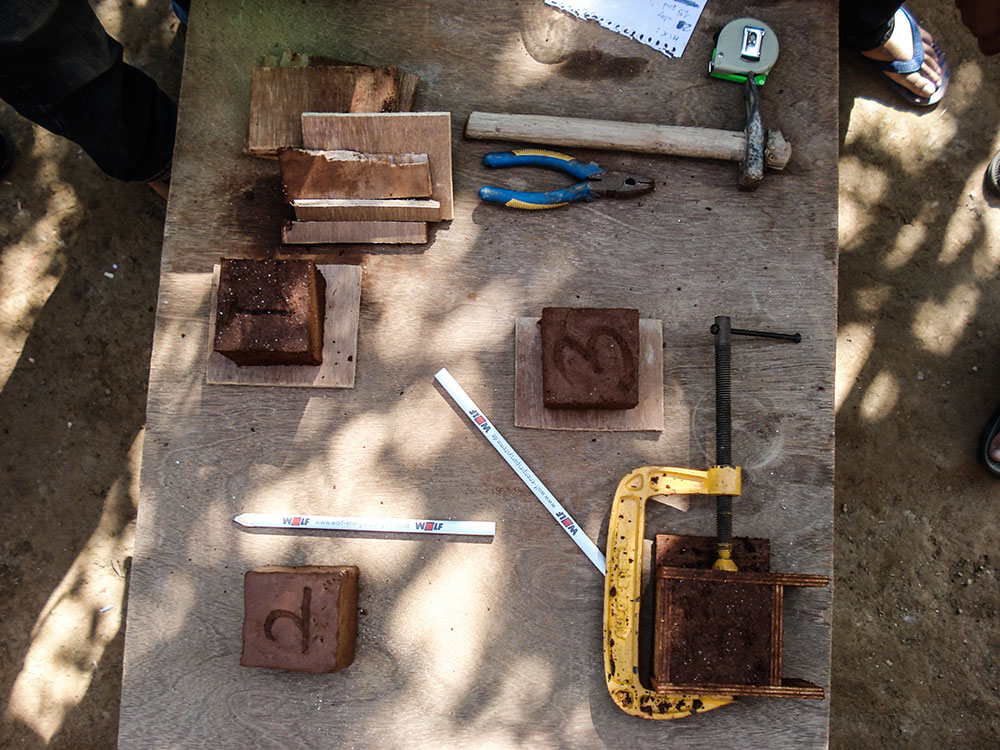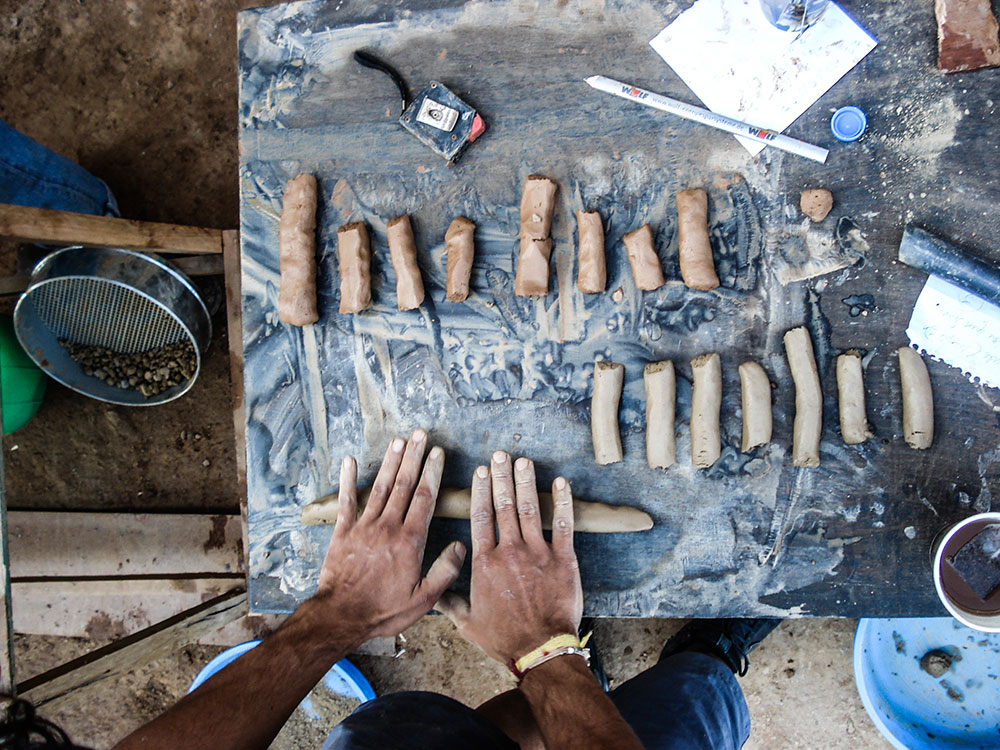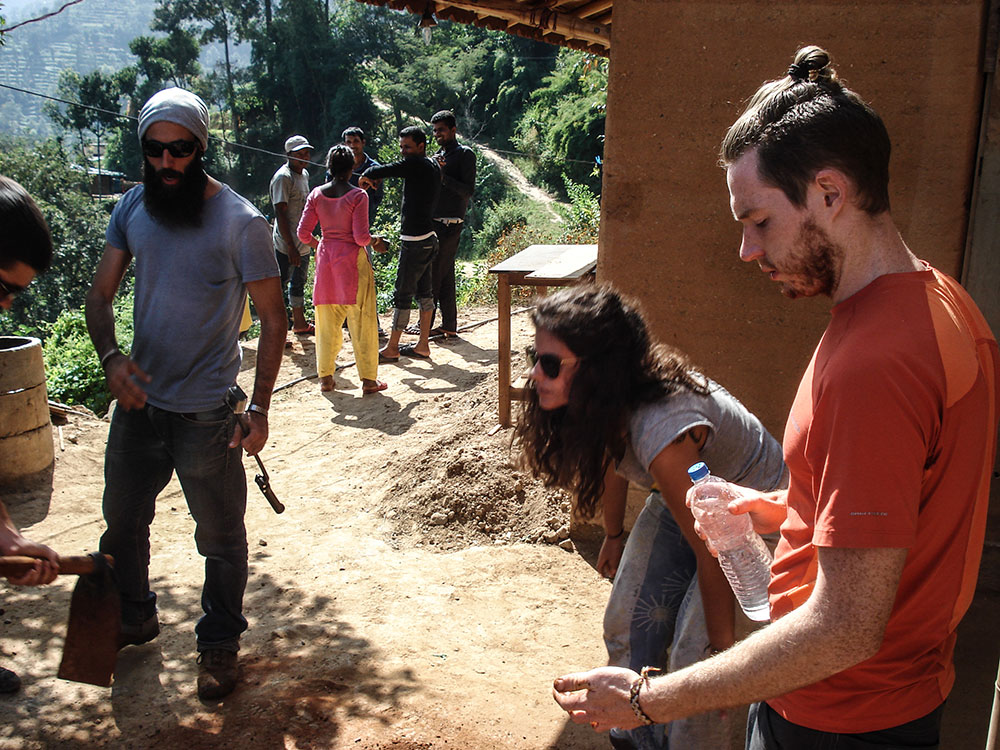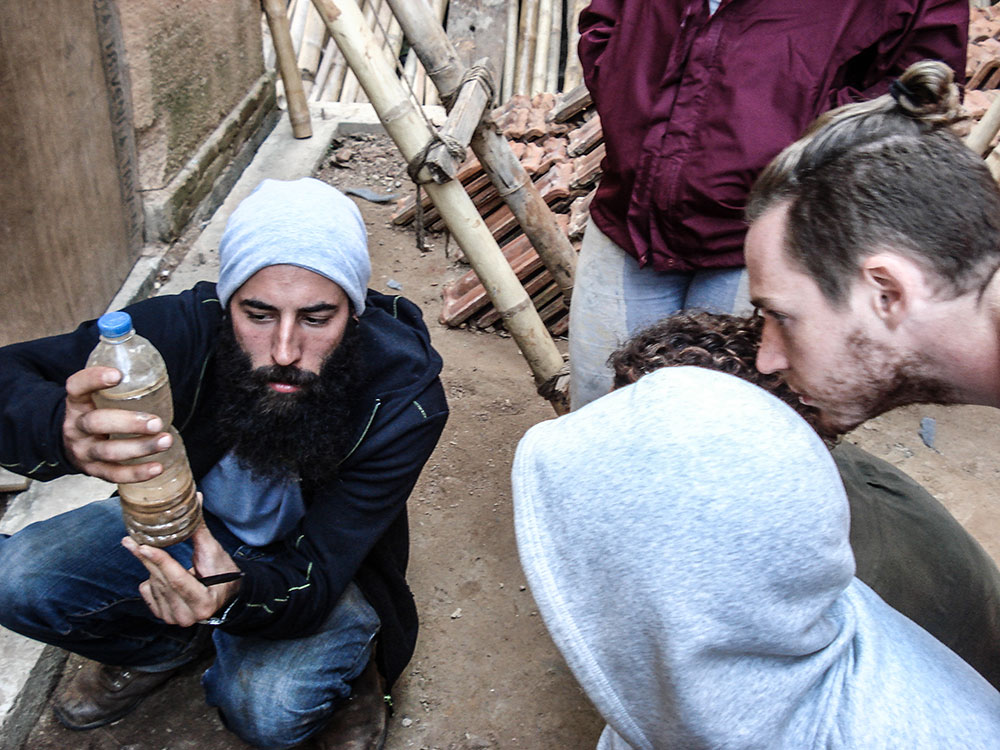 This workshop wasn't just about learning rammed earth, it was also about experiencing what it's like to live in a real Nepali village. The volunteers trekked to the nearby Namobuddha monastery, got traditional cooking classes from our homestay hosts and celebrated the Nepali holiday of Tihar.
We are excited for the next workshop! Come visit Nepal and help us rebuild homes for earthquake survivors. Please follow this link http://www.abari.org/rebuilding-nepal/ in our website for more information.